i always rate games after playing them on itch but i sometimes feel like the review function doesn't feel very useful since it seems (at least at this point in time) nobody can see the reviews except the creator of the game. usually when i want to leave a review it's because i want to let other people know that i like the game, so i've been leaving short comments on itch pages instead. but i thought i'd write some tiny reviews about some games i've played recently.
---
heart on your sleeve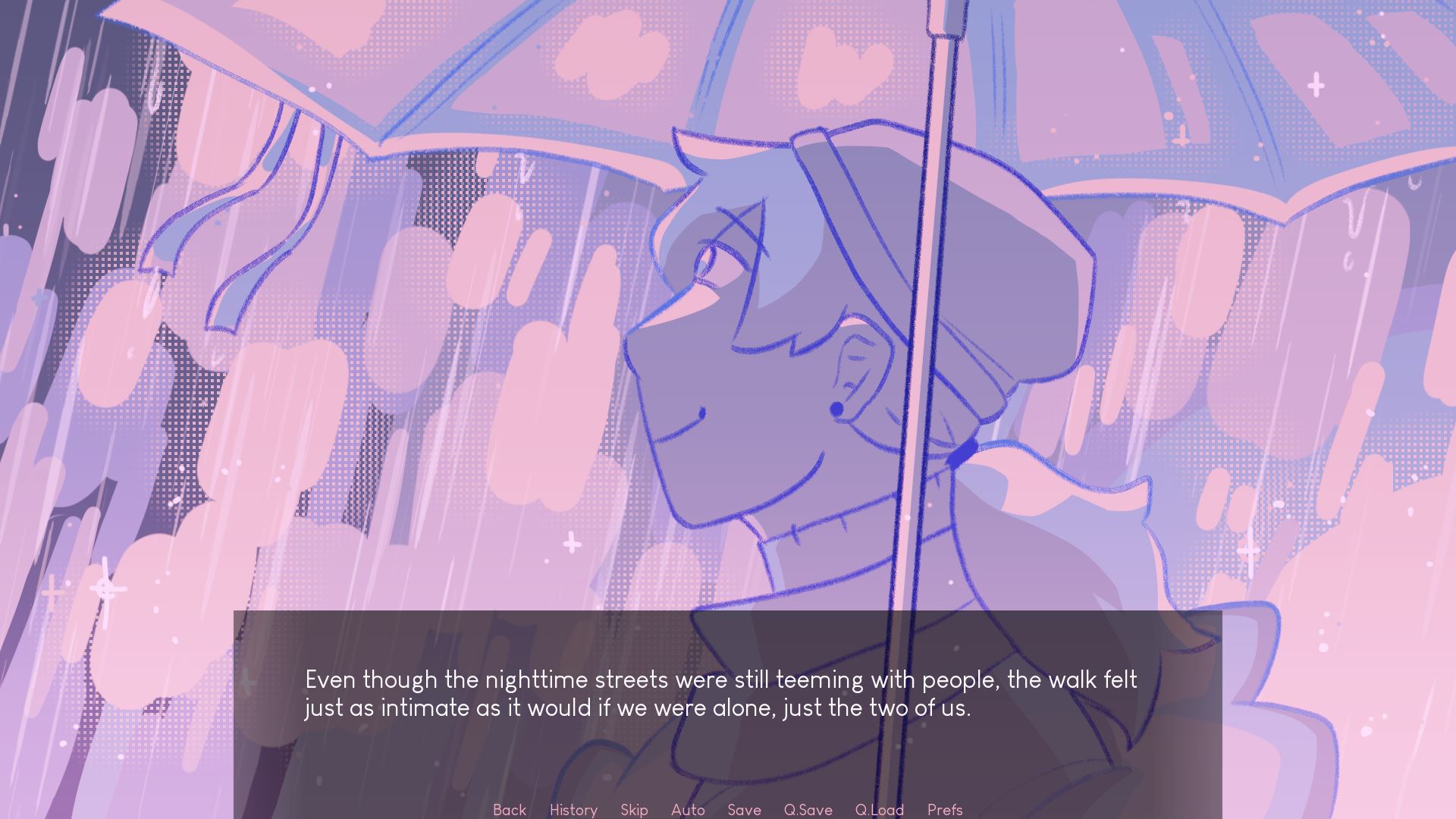 a kind & heartwarming visual novel by mousebird studios. you choose what to wear before going out on a date. on top of just being very sweet, it looks beautiful & has great music. recommended for a rainy day when you're not feeling up to heading out.
itch.io link: https://mousebirdstudios.itch.io/heart-on-your-sleeve
---
violeta

in this twine, you play as a cat & talk to your human friends. it gets quite real & i feel a lot of the frustrations expressed in the story. a great exploration of what it means to be queer under heteronormative expectations. recommended for when you're feeling a bit suffocated under societal pressure from all sides.
itch.io link: https://milkcoffees.itch.io/violeta
---
rose knight and thorn witch: chapter 1
disclaimer: i tested this game & it was very good even in testing so i've been excited for this to come out for a while! a fantasy visual novel about a girl named derin who wants to become a knight. the story is so fun & great but also the effects! are so pretty! recommended for a whimsical mood when you want to take on the world.
itch.io link: https://cloverfirefly.itch.io/rktw-chapter-1
---
i think i might like to do more tiny reviews like this in the future but no promises, as tiny wanderer is my space to just share whatever stuff i want to whenever i want.